2020 Sponsorship Opportunities
intuitive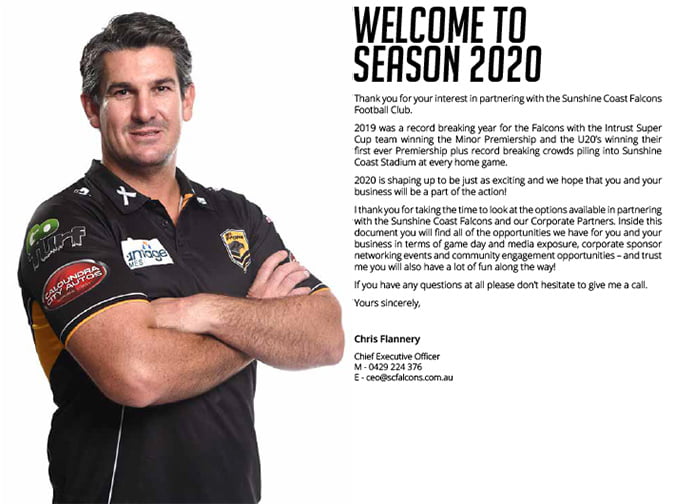 Our 2020 Falcons Sponsorship Packages have arrived! 
Don't miss this fantastic opportunity to get in early and lock in your sponsorship package for 2020!
2019 was a record breaking season with our Intrust Super Cup team winning the Minor Premiership and our U20's taking out the premiership! 2020 is going to be even bigger!!
Please contact Steve Turner sponsorship@scfalcons.com.au or Chris Flannery ceo@scfalcons.com.au if you have any questions or would like to reserve your package for 2020.
Download the brochure: 2020 Sponsorship Brochure